Shopping Cart
Your Cart is Empty
There was an error with PayPal
Click here to try again
Thank you for your business!
You should be receiving an order confirmation from Paypal shortly.
Exit Shopping Cart
South Sudan. As if further commentary was needed, when patently it's not, here I go…
Apart from a few attempts by a very few people, on every side in South Sudan it seems most people are clear that someone else is the problem. Many people blame the leaders or IGAD (or other people, in neighbouring communities). The Government often blames the Opposition, if not the UN or the international community and negotiators (and for some reason has now honed in on NGOs as well). The Opposition blames the government, if not the UN or the international community and negotiators. The UN and the US blame the Government and the Opposition. Commentators blame whoever rationally seems most to blame (not surprisingly, Israel, Iran and China get a guernsey here, too). Civil Society blames everyone who are not them. The Church blames a general failure of political leadership, as if the Church leadership is beyond reproach. So if we aggregate, then we have in the dock: the Government, the Opposition, the people, different ethnic groups, warlords, NGOs, Regional States in general, IGAD specifically, the UN, Israel, Iran, China in general… Approached in this way, the debate rapidly turns into a lot of noise, very little useful information, and gets us nowhere fast.
I say this simply to give some context to the film above, and why I would say there's particular hope in some of the film's simple stories. What will come of the specific process remains to be seen, but as people begin to shift from finger-pointing to personal responsibility, there will be growing disruption to the pattern of violence. It speaks to people who are taking ownership of their part in the problems of South Sudan, and finding their role in constructive, inclusive solutions that bridge divides. It reflects a different narrative of South Sudan; not an aspiration, but a reality that is unfolding in baby steps among perhaps a very few people who appreciate that South Sudan won't change until people change their attitudes. From other anecdotes I pick up regularly, this is clearly just one example of a new narrative; good people doing good things abound in South Sudan. All of them will suffer if those of us outside, and others within, only continue to heckle with the blame game.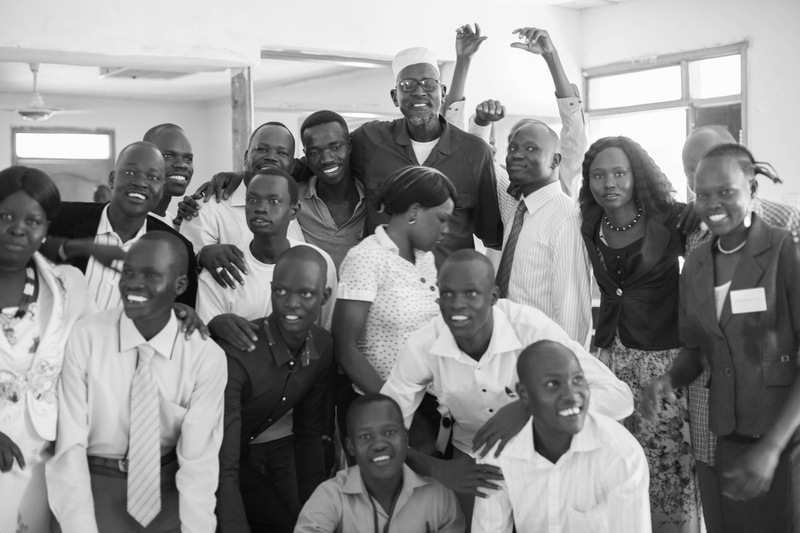 Categories: South Sudan, Trust-building, Dialogue
/